Cleaning Solutions and Products for Various Market Segments
Allied Cleaning Solutions exemplifies excellence in providing top-notch services and cutting-edge products. We have the skills, experience, and partnerships necessary to meet the specific needs of clients in a vast range of market categories. These include education, government, nonprofit, industrial, commercial, health care, building service contractors, and hospitality.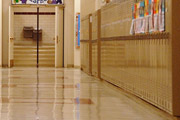 Wellness is key to the success of any education program regardless of whether we are dealing with private or public education; however, public education is funded largely on attendance. Put simply, the more students in attendance in public school, the more dollars a school district has to work with to accomplish educating students. We have a holistic program for wellness...everything from disinfectants to deal with common staph infections, MRSA, CA-MRSA to hand hygiene that fights the common cold and the flu bug. It is well known that good indoor air quality and a well kept building promotes productivity and environmental awareness that can keep the population of students and staff at a higher percentage of attendance.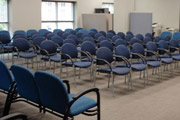 The need for our government clients to be transparent and provide the best value to their constituents is not lost on our team. We work hard to provide the best bid prices available and to work with our clients to ensure they use the products they need to get the job done. Whether it is the local animal service, the metro parks department or public library, Allied has the answer.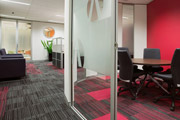 Non profit organizations struggle to meet their financial needs on a regular basis and we recognize this at Allied. We also recognize that cleanliness is still needed in the facilities that are owned and operated by non-profits. We specialize in providing the best total cleaning solution for many non profits and we guarantee to provide you with a cost effective and fiscally responsible program. Give us a call and see why many non profits in KY and IN that manage facilities call Allied their solutions provider.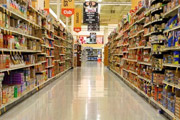 There are 2 areas that most retail establishments are judged on as far as appearance and that is their floors and their restrooms. Allied is an expert at putting together the right program and training to meet the needs of the smallest to the largest retail establishment. Give us a call and find out why many of your competitors are using our system.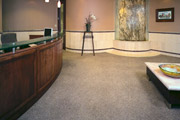 Commercial office tenants can be the most finicky of the lot when it comes to cleanliness of their workplace. Allied has the products that you need, from under counter soap mounts to motion sensor towel dispensers and great smelling cleaners to keep these folks pleased and complaint free. We also have various types of Alcohol and non Alcohol hand sanitizers to help keep your environment healthy.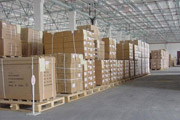 Restroom supplies, items for an employee break room, cleaning chemicals and cleaning equipment along with material handling supplies and specialty absorbents are just of few of the items that we stock to help you outfit your entire manufacturing facility. From "right to know" centers to safety equipment, we work to enhance an overall image that employees and customers appreciate. From an automated, hands free restroom to entrance and safety mats, we are ready to supply your facility.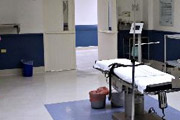 Whether a long term care facility, an acute facility, a minor emergency clinic, or the first aide department in a school or manufacturing facility, we have an extensive line of disinfectants, daily cleaners, and hand hygiene to promote wellness among employees and staff. We aide our customers in developing an infection control program as well as hosting in-service training and hands on instruction with regard to the proper use of chemicals and supplies. From hard surface care to carpet care to daily cleaning of restroom facilities, we have the tools and resources that you need.
Building Service Contractors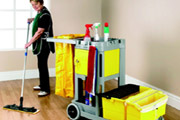 When it comes to supporting BSC's, we are second to none! We help our building service contractors with everything from enhancing the cleanliness, appearance, and indoor air quality of their clients buildings to the implementation of green cleaning programs, recycling programs, and waste reduction. We will provide training tailored to your facility and your staff as well as the right combination of products and equipment to provide for superior results while increasing your bottom line. Our competent service department and speedy delivery team allow you to focus on your customer. Whether day to day cleaning or response to an emergency, we are ready to assist you.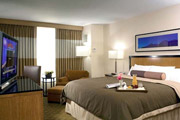 No distributor in our market understands the hotel industry better than Allied. From getting your laundry right to providing you with the in room cleaners people know and love, we have what you need to be cost effective and user friendly at the same time. Don't waste any more money on replacing hard and crunchy linens. Call us and see why the major chains choose Proctor and Gamble to provide for their laundry services.