Solutions for your Cleaning and Facility Supply Needs
Allied Cleaning Solutions started in 1949 as Seabolt & Associates under the leadership of Daniel Seabolt.  In 1978 Ben and Yvonne Gray purchased the corporation and renamed it Allied Towel and Mat.   At that time Allied was an industrial laundry that rented shop towels, mats and uniforms.  In the early 80s we changed our name to Allied-Central Distributing and moved away from the laundry service business and towards the janitorial supply business. In 2014 we began doing business as Allied Cleaning Solutions because we felt the name more accurately reflected our business operations.
Allied Cleaning Solutions has a large warehouse in Jeffersontown Kentucky holding more than 6,000 different inventory items.  We combine our buying power with other like minded distributors in our industry to offer the lowest possible costs to our customers.  We understand that there is no such thing as one size fits all so we have multiple types and sizes of many different categories.  We are constantly reviewing our products and manufacturers to make sure that we remain on the cutting edge of industry technology.
Allied Cleaning Solutions moved to our current Jeffersontown location from downtown Louisville in 1998.    Our location is centrally located to our service market with quick access to several interstates.  We regularly run trucks to all corners of Kentucky and most of Indiana.  The new Louisville bridges have further enhanced our ability to serve our northern most markets in Indianapolis and above.
At Allied Cleaning Solutions, we build strong, strategic relationships with industry leaders including Procter & Gamble, Cascades Paper, Deb Soap and IPC Eagle.  We do this in order to match high-quality products with an unparalleled level of services and support while offering very competitive prices.
Our customers are our number one priority and we are committed to working with you as partners in meeting your ever-changing needs.  It is our goal to familiarize ourselves with you and your facility to fully understand how we can better assist you.  We are always eager to visit your facility to put together a supply plan that best fits your operation.  We have decades of experience in the cleaning industry and will always strive to train your employees on procedures that not only make the job easier but almost always drive down your costs.  Contact us today for a free evaluation!
Positive Working Environment
Allied Cleaning Solutions is a locally owned and operated company that creates a positive environment for our employees. We treat them as members of our family.
We offer a no-fee product dispenser loan program which includes installation, repair, and replacement (proprietary only).  We do not require our customers to sign contracts which puts the pressure on us to ALWAYS exceed your expectations.  You can also turn to us for no-cost floor stripping and finish evaluations.   We are always available to provide consulting to current and prospective clients on in-house custodial training and process improvement.  Give us a try today!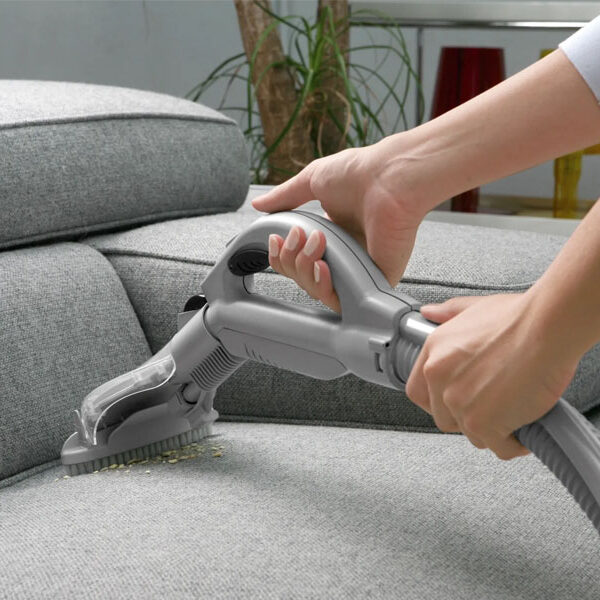 Distributing Products from World Class Manufacturers
We offer a complete line of paper products, janitorial supplies, equipment, safety supplies, shipping supplies and commercial laundry products featuring Procter & Gamble.   We sell the commercial versions of many brands you know and trust.  Our highly trained sales and service staff is here to help customize your program today!
Reliable Product Delivery
We have a large inventory and have over a 96% average fill rate.  We provide same or next-day delivery of in-stock items in the Louisville Metro area.   Our trained and friendly delivery drivers will put your supplies wherever you like.  Give us a try today!